What we do and where we work
---
Orange Babies strives for an HIV/AIDS-free generation and a society where mothers, children and adolescents, who carry the burden of the HIV-epidemic, have a fair chance of a future. The Dutch foundation initiates and supports about twenty projects in Namibia, Zambia and South-Africa and strives against both the causes and the impact of the HIV-epidemic. Gifs of private individuals and companies, through creative ways of fundraising, make it possible for Orange Babies to achieve our goal.
The target groups
---
Primary target groups:
(Pregnant) women and their (unborn) children
Orphaned and vulnerable children, who are infected or affected by the HIV virus
Adolescents, with or without HIV
Secondary target groups:
Elders with authority, such as grandparents and local traditional leaders
The men and fathers of the mothers and children
Project 'in the spotlight' - Sekelela
---
Since 2009 Orange Babies has been active in N'gombe, a slum area in Zambia's capital city Lusaka.
In the Sekelela project pregnant women with HIV are supported to give birth to HIV-free children.
These women are being referred by the neighbouring N'gombe clinic. Sekelela also supports HIV negative women to remain negative.
"

I have seen with my own eyes how people are mobilised for the HIV test campaigns. And how important it is that pregnant women receive their medication on time. For 100 euro you can save a child, it can be so simple!

"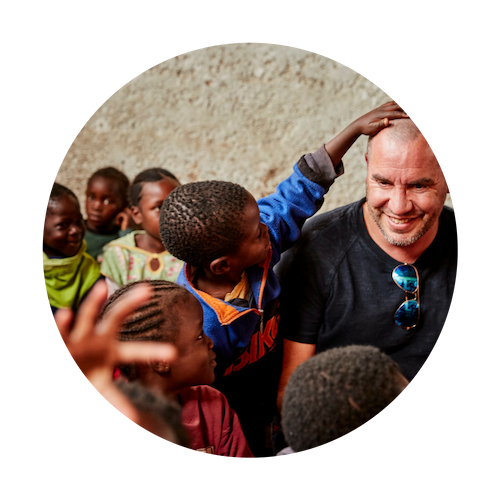 Jeroen van Koningsbrugge, ambassador for Orange Babies during his visit to Sekelela, Zambia.
Where is Orange Babies active?
---
South-Africa
Lehae, Johannesburg
Cape Town
Mopani district, Limpopo
Namibia
Otjomuise, Windhoek
Five Rand, Okahandja
Zambia